Commercial Concrete Structure
Commercial
Concrete

Structure
We offer a full service in concrete construction from small steel reinforcement ,formwork & concreting.
B Jacob Construction Inc. is a found it by Bogdan Iacob with a 15+ years of professional formwork experience. We offer a full service in reinforced concrete construction for Grade beams, bases, foundations, walls, staircases & basements. Contact us for a free quote.

Thanks to our professionalism and workmanship, we are gaining repeat custom and recommendations, helping our company grow at our fast rate. In fact, with our ever increasing turnover, we are  really fastes growing reinforced concrete contractors in Calgary .We believe in attention to detail, quality standard of workmanship and a high end product.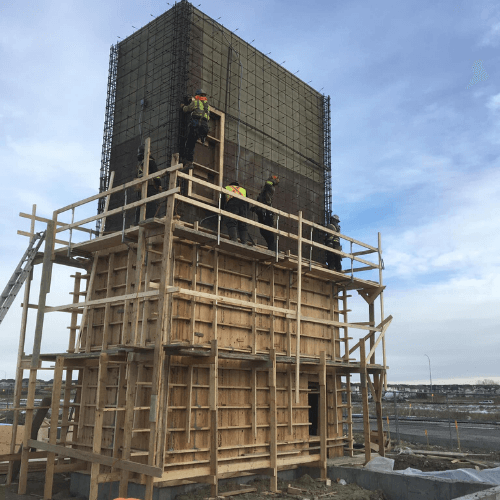 Advantages Of Concrete Structure
The concrete structure is a highly rigid frame, which reduces vibration and bounces when compared with steel structure. It is fire resistant, properties minimize fire risk for the lowest possible cost, and low maintenance.
Recommended Application
It is a better option for laboratory and environments with sensitive equipment, but great for all building constructions. Great for multi family buildings, Factories, warehouse, Office building constructions etc. Very professional. We are 100% satisfied. Minimal dust and finished product is excellent. Highly recommend this company.